The brief here was to add colour and charm to this very large double reception room. The client already owned the sofa and armchair and was stuck to know what colours would work together without it being too multicoloured. We stuck to a warm pink and reds theme with the added splashes of greens to warm it up and bring it all together.
I encouraged her to add in lots of textures and bold patterns to give the scheme depth and bring it to life.
Mixing some antique furniture with the suzani wall hanging makes the room feel timeless and eclectic.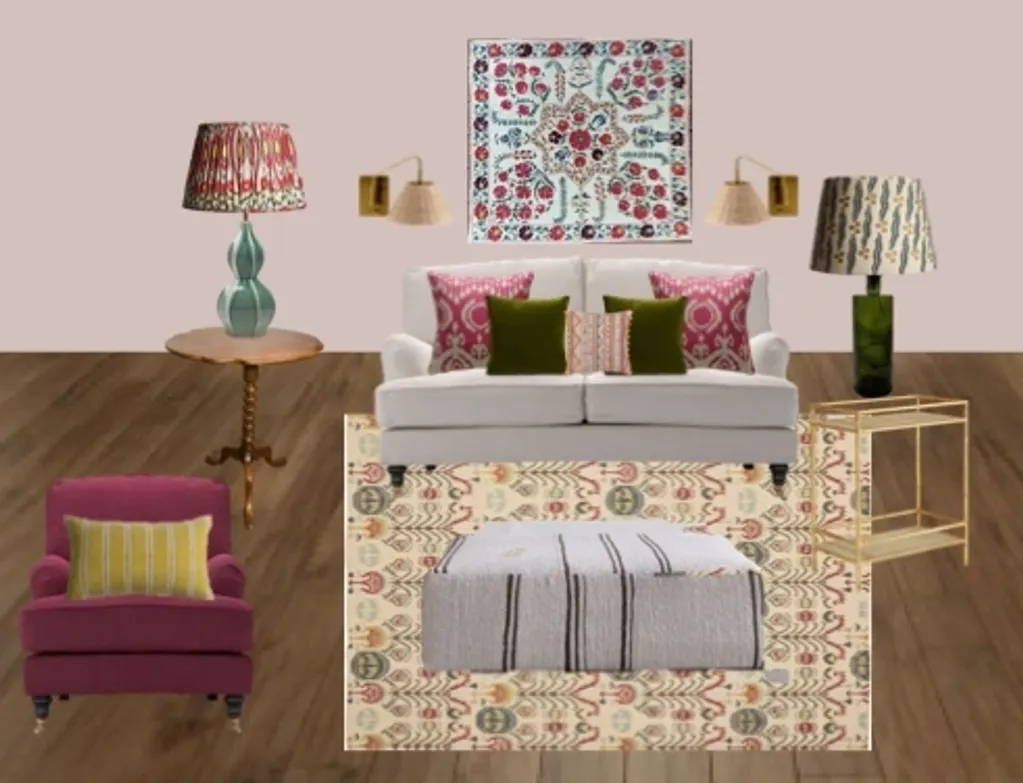 This clients lovely apartment is the epitome of 'cool'. With polished concrete floors and exposed brick walls it sang with features and style.
The sofa was the starting point of the scheme which the client already owned and I was called in to help add accessories and colour.
We wanted to add timeless pieces which will not only work in this flat, but continue with her onto other homes too.
I added a mixture of textures and colours to compliment the green velvet sofa and work at warming the room up which had a tendency to feel cold with the concrete floor and expanse of white walls.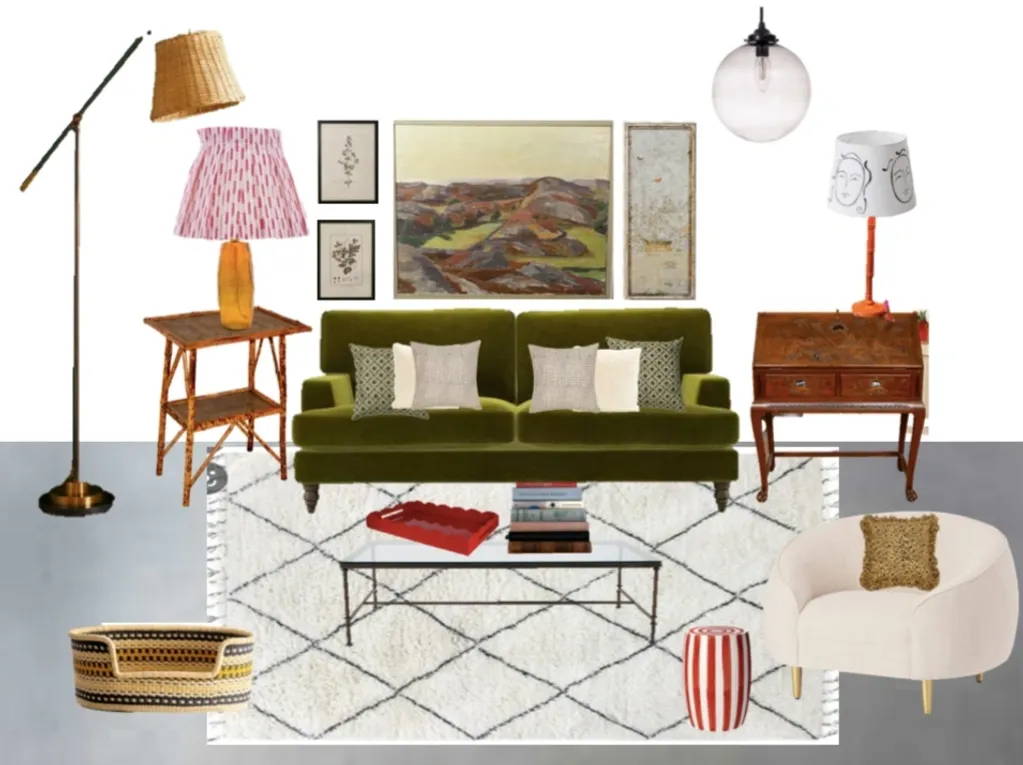 In this north facing sitting room, we wanted to let the art work do the talking. By painting the walls a deep pink (Jonquil, Edward Bulmer) the art work leaps out at you, both the oil paintings and sketches. The green rug compliments the pink walls and helps lift the scheme stopping it from feeling draining.
North facing rooms can often feel dark and depressing, where as this room feels like a warming hug.
The metallic additions again lift the pink and add shine and more warmth.